5 FAVORITES: POST-PROCEDURAL PRODUCTS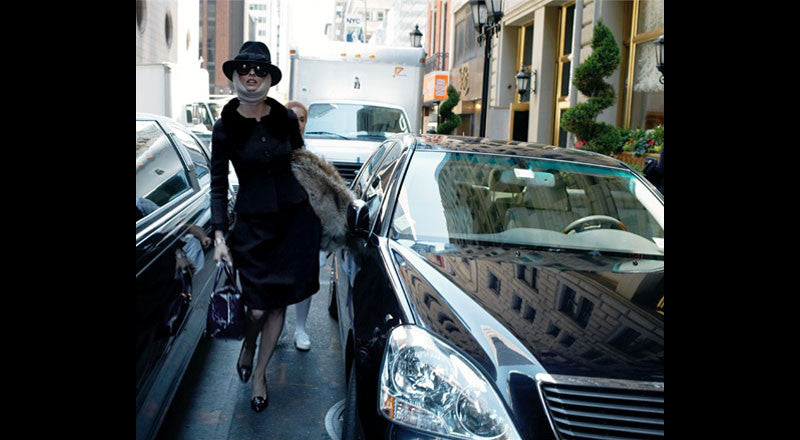 [section caption=PHOTO CREDIT: VOGUE ITALIA / STEVEN MEISEL]
The holidays are a very popular time for cosmetic procedures, whether a skin brightening laser treatment to get party-ready or surgery to take advantage of time off to recover - here are dermatologist Dr. Noëlle Sherber's recommendations to soothe healing skin.
[section asset=question-1.png]
La Mer The Concentrate
[section single_product=la-mer-the-concentrate]
The Concentrate has become a top selling La Mer product in South Korea, the country leading the world with the most plastic surgeries per capita. It is enriched with seawater minerals, and since blood and seawater have very similar mineral composition this may account for La Mer's renowned healing properties. This is a silky serum enriched with high quality silicones which I find calms redness post-laser and helps scars fade post-surgery. The rich texture wears beautifully like a primer under makeup and is suitable for delicate skin on the eyelids as well as the face.
[section asset=question-2.png]
Biocorneum+
[section single_product=biocorneum]
Topical silicones are proven through numerous studies to improve scar healing, resulting in flatter, softer, and smoother scars. Biocorneum+ is an FDA-cleared liquid that dries to form a thin clear sheet of flexible silicone over a healing scar to keep the area hydrated while protecting it from UV exposure with SPF30. When Angelina Jolie underwent bilateral mastectomies, she shared that she applied this twice daily for 12 weeks to optimize scar healing. My husband, plastic surgeon Dr. Ariel Rad, often recommends a similar protocol to his breast reconstruction and aesthetic surgery patients.
[section asset=question-3.png]
Natura Bisse S.O.S. Instant Rescue
[section single_product=natura-bisse-s-o-s-instant-rescue]
Natura Bissé developed this powerfully soothing serum to fight inflammation in the skin, incorporating natural calming ingredients such as calendula, arnica, propolis, and aloe vera. I often apply this in my treatment room after laser or injectable procedures since it calms redness rapidly, and this is a great at-home companion to these procedures. Men often prefer the lightweight texture of this sheer gel to richer post-procedural balms
[section asset=question-4.png]
Caudalie Vinosource S.O.S. Thirst-Quenching Serum
[section single_product=caudalie-vinosource-s-o-s-thirst-quenching-serum]
In clinical studies, this combination of polyphenol-rich grape water and hydrating hyaluronic acid reduced skin redness rapidly as compared to untreated skin following exposure to lactic acid. I often apply this to patients' skin following chemical peels or laser, and particularly recommend it to those with oily skin who want an oil-free product, and also suggest it after surgery when skin can feel dry and irritated from the prep solution used to sanitize skin pre-operatively.
[section asset=question-5.png]
SK-II Facial Treatment Mask
[section single_product=sk-ii-facial-treatment-mask-9-masks]
This sheet mask has the highest concentration of Pitera™ of any product in the SK-II line. Its mix of vitamins and minerals derived from the sake fermentation process is deeply hydrating and visibly reduces redness, which is why I recommend it after laser treatments to many patients who need redness to fade quickly so that they can be event-ready. For post-surgery patients, the masks can be chilled in the refrigerator and applied cold to help reduce swelling.
[section slider linklists=post-procedural-products]