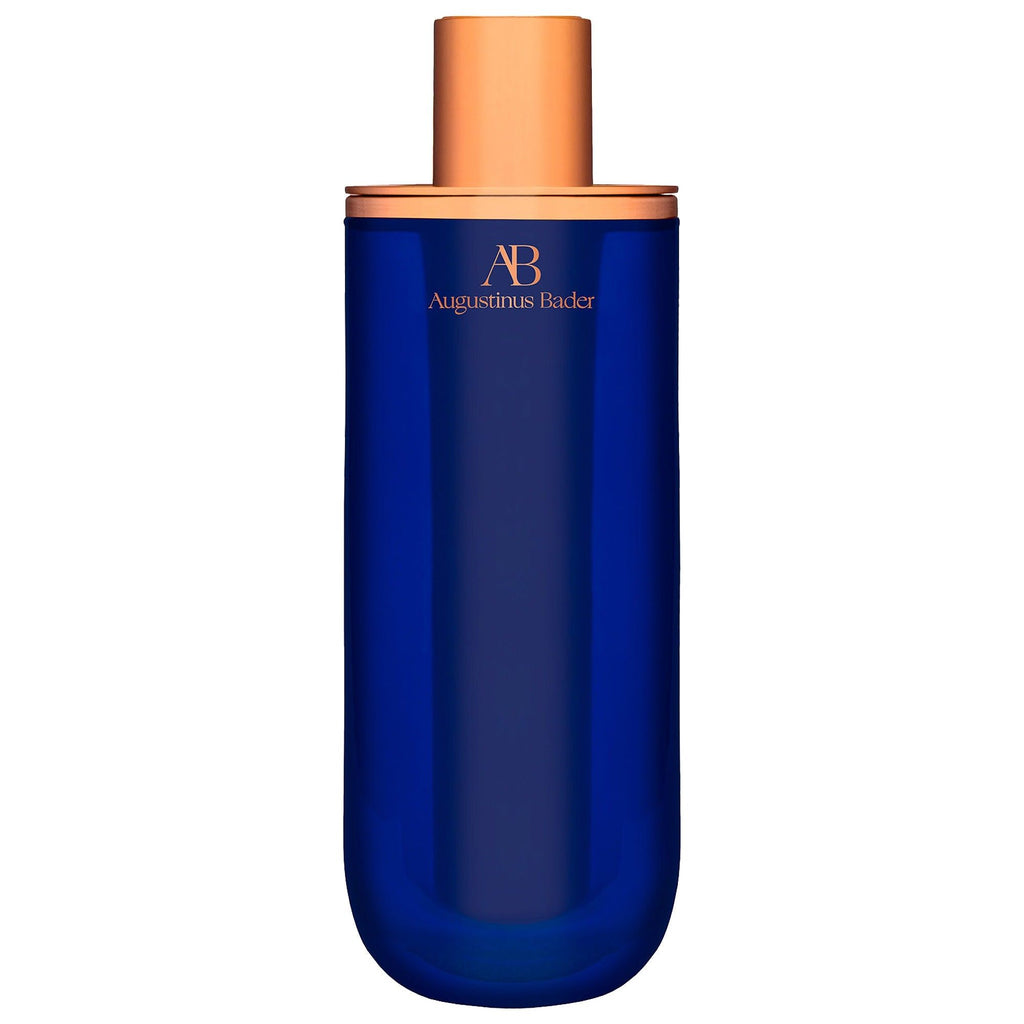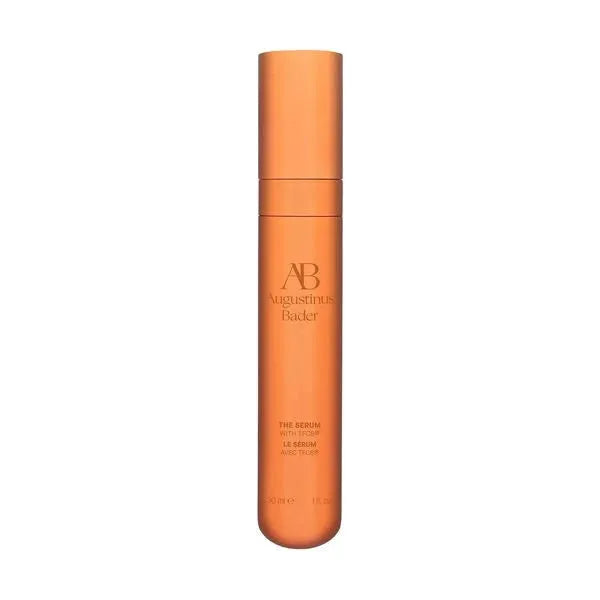 Augustinus Bader
Augustinus Bader The Serum
$ 390.00
Earn in Beauty Capital™ with this purchase.
Not a member of our Beauty Capital™ program?
Sign up now
and start earning capital.
A fast-absorbing concentrate designed to support total complexion correction, hydration and renewal - for skin that looks and feels healthier, more youthful and radiant.
Formulated with super-hydrators and nature's most effective problem-solvers, this breakthrough serum zeros in on your skin's most persistent challenges. From dehydration, stress, and the signs of aging and environmental damage to the appearance of imperfections and loss of elasticity, The Serum delivers an effortless, all-encompassing solution. Backed by 30 years of visionary science. Powered by TFC8®.
Key benefits:
Reduces and helps to prevent the appearance of fine lines, wrinkles, and hyperpigmentation for more youthful looking skin.
Improves tone and smooths texture for brighter, more even looking skin. Boosts skin's natural radiance.
Supports production of collagen and boosts elasticity for plumper, more resilient skin.
Helps lift, smooth and tighten sagging skin, for a firmer, revitalized complexion.
Nourishes and hydrates the skin, while preventing moisture loss (TEWL) for supple, refreshed skin with greater bounceback.
Balances and calms stressed, overly reactive skin. Helps to reduce redness.
Protects against environmental aggressors and oxidative stresses such as pollution.
Visible Results:

100% agree skin feels deeply hydrated.

98% agree skin feels soft, supple and more elastic.

97% agree skin texture has improved.

96% agree complexion looks lifted and tighter.

91% agree skin looks healthier than ever before.


 Key Ingredients:
TFC8®: A complex of natural amino acids, high-grade vitamins and synthesized molecules naturally found in skin, which guides key nutrients and powerful natural ingredients to the skin cells, creating an optimal environment for the body's innate processes of repair and renewal.
Vitamin C: A potent, antioxidant-packed boost for the skin. Stimulates the production of collagen for firmer, more resilient skin, while brightening and defending against stress caused by environmental aggressors.

Polysaccharide Moisture Complex: A multi-tasking skincare technology for optimal moisture levels. Rehydrates from within while actively preventing water loss, for a complexion that is fresh, supple and soft.

Squalane: A clean, plant-derived humectant. This intensely hydrating oil effectively attracts and retains moisture for supple, radiant skin with greater bounceback.

Sodium Hyaluronate: A salt known to powerfully attract and retain moisture. Helps stimulate cellular cohesion, for youthful, healthy-looking skin that is firm and supple. Rehydrates at a deep level to plump up the skin and reduce the appearance of fine lines and wrinkles.

Pomegranate Seed Concentrate: A sustainably sourced, antioxidant-rich extract packed with micronutrients and punicic and linolenic fatty acids. Supports skin's self-renewal mechanisms to soothe and balance stressed, overly reactive skin while reducing visible signs of aging, including wrinkles.

Resveratrol: A natural polyphenol produced by some plants (and famously found in red wine) to defend against injury. Known to have antioxidant properties, offering powerful defense against external aggressors.

Edelweiss Extract: A rare star-shaped plant that grows wild in Alpine mountain ranges. Known to lift, smooth and tighten sagging skin and wrinkles while offering serious protection against oxidative stresses such as pollution and UV radiation.

Rice Bran Oil: A revered beauty secret for centuries, naturally derived and packed with antioxidant-rich ferulic acid. Known to help suppress the formation of fine lines and wrinkles, brown spots, and other visible signs of premature aging
Questions?
+ May I exchange an item, even if it was given to me as a gift?
To exchange a product, please contact us directly at contact@sherberandrad.com or call 1.202.517.7299. Please be aware that returned items must be unopened, undamaged and with original factory seals intact; if the item is damaged or the original seal has been broken then the item is not returnable. Thank you for your understanding.
+ What special shipping arrangements do you offer?
Local Delivery
We offer $25 same-day local messengered delivery to addresses within a 5-mile radius of the boutique. Orders that are received past 2pm EST may not be available until the following working day.
Ground Shipping
We offer complimentary ground shipping via UPS on all U.S. orders greater than $75.00. Your package should be delivered within 5 working days.
Second Day or Overnight Delivery
We offer complimentary 2-day shipping for orders greater than $250. You may select overnight shipping at checkout. Your order must reach us by 2pm EST in order for it to be processed that day.
Holiday Shipping
Shipping will not be available on federal holidays.
+ Will this product pair well with what I currently use?
All products in the S+R Boutique have been expertly selected and may be used as part of a customized regimen, tailored to your specific skin concern or to your unique goals. We are happy to share expert advice to optimize your current regimen and we encourage you to contact our team during regular hours [10am – 6pm EST] via phone [202.517.7299] or email [contact@sherberandrad.com].
+ What is the S+R returns policy?
SHERBER+RAD will accept returns per the following conditions. Thank you in advance for your understanding. All returned items must be accompanied by the receipt and all original components and packaging within 30 days of the purchase date. Absence of, or damage to, any items that accompanied the original shipment will void the issuance of a refund or store credit. Returned items must be unopened, undamaged and with original factory seals intact. If the item is damaged or the original seal has been broken then the item is not returnable. No refunds are permitted on prescription products, or on services rendered. In place of returned items, we would be happy to help you select a different product.
Gift Wrapping
Your order is tax-free when shipped to a domestic address outside of Washington DC. For orders over $150 shipped domestically, we offer complimentary gift wrapping in a luxe box with magnetic closure and matching ribbon, as well as a personalized hand-written note to the gift recipient. If you would like to take advantage of this service then please type "gift wrap" in the "SPECIAL INSTRUCTIONS" field on check-out.