INSIDER'S ITINERARY: ST. BARTHS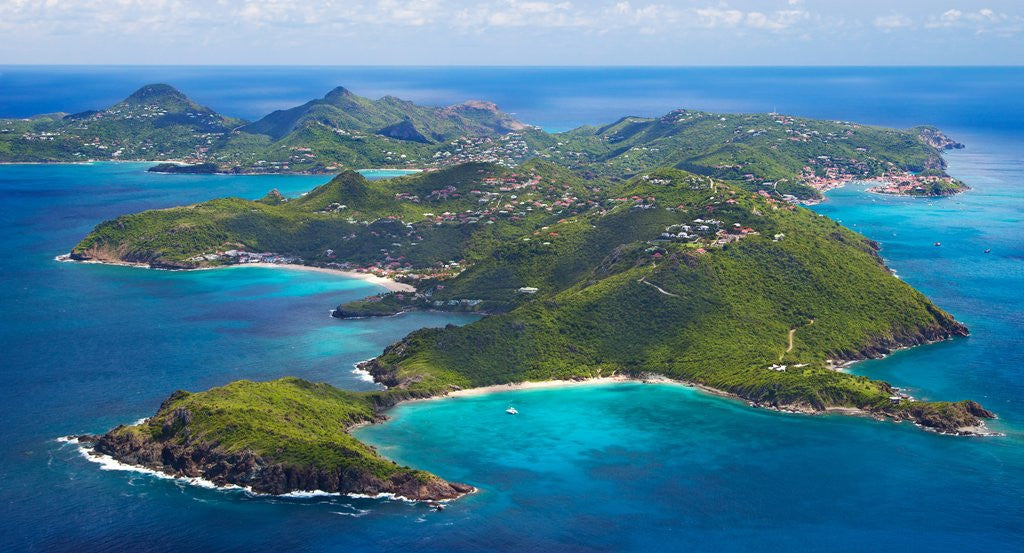 Saint Barthélemy, known as St. Barths, is an eight square-mile island in the French West Indies which is difficult to reach but impossible to forget. The island, known for its uncrowded picturesque beaches and world class cuisine, is officially part of France and so has a distinctive French flair paired with a relaxed Caribbean sensibility which add up to a certain "je ne sais quoi."


[section caption=Photo courtesy of http://cms.inspirato.com/]
[section caption=Photo courtesy of https://www.sbhonline.com]
[section asset=9-oclock.png]
Caudalie Vinoperfect Radiance Moisturizer Broad Spectrum SPF20
Drs. Sherber and Rad cited this supremely lightweight fluid sunscreen as one of their favorites in Vogue due to its smooth texture, skin-protecting antioxidants sourced from Caudalie's family vineyard in Bordeaux, and skin-perfecting papaya enzymes.
[section single_product=caudalie-vinoperfect-broad-spectrum-spf15-day-perfecting-fluid]
[section asset=9-oclock.png]
9:00 AM
Touch down at the water's edge after the legendary approach to St. Barths, and try not to close your eyes as you land on the sliver of runway since it's a memorable moment. From there, make the short drive to the harbor area where it's fun to browse the isles of the Pharmacie de Gustavia: a classic French pharmacy where Dr. Sherber first discovered the Caudalie Vinoperfect sunscreen when it was only available outside the U.S.. Nearby you will find St. Bartholomew's Anglican Church, where Drs. Sherber and Rad married. The Priest-in-Charge, The Reverend Charlie Vere Nicoll, owned the Isle de France resort previously and now owns Le Toiny so you may see him around the island. Downtown Gustavia has a wide range of sites to see, from a lovely Hermès outpost to Le Select where Jimmy Buffet was inspired to write "Cheeseburger in Paradise," so reapply your sunscreen and enjoy the morning to wander.
[section caption=Photo courtesy of http://stbarthisledefrance.chevalblanc.com/]
[section asset=12-oclock.png]
TOM FORD Travel Brush Kit
A luxurious Soleil white leather brush case with zipper closure to organize four essential brushes is designed to bring ease and luxury to the process of creating your look and is our favorite travel essential for touchups on the go. 
[section single_product=tom-ford-travel-brush-kit]
[section asset=12-oclock.png]
Noon
La Case de L'Isle restaurant at The Isle de France is an idyllic spot from which to touch up your makeup and watch the waves over lunch. For a more casual bite on the same stretch of beach, head over to La Langouste where local langoustines are plucked fresh from the ocean. After lunch, stroll the wide white sand beach of Anse des Flamands and take in the often-Instagrammed iconic view which is a classic St. Barths vista. Another popular beach is Anse de Grand Saline where you can enjoy lunch at nearby Tamarin, but be prepared that you are on a French island and this particular beach is clothing optional.
[section caption=Photo courtesy of http://www.lesereno.com/]
[section asset=3-oclock.png]
May Lindstrom Blue Cocoon
This unique preservative-free waterless balm is a facial oil made in solid form which has serious soothing properties.
[section single_product=may-lindstrom-the-blue-cocoon]
[section asset=3-oclock.png]
3:00 PM
Now it's time for some adventure! Head over to Le Sereno, a beautiful resort designed by Christian Liaigre located on Grand Cul-de-Sac. On their crescent of private beach you can rent jet skis and take a guided tour that makes a complete roundtrip around the island. You'll get to see megayachts docked in the harbor up close, as well as get glimpses of exceptional private villas and appreciate the exquisite natural beauty of your surroundings. Be sure to engage a guide for the trip since the waters are quite choppy in areas, and there are hidden coral reefs. To protect your skin from the salty surf, layer The Blue Cocoon over your sunscreen as a protective waterproof balm.
[section caption=Photo courtesy of http://www.edenrockhotel.com/]
[section asset=6-oclock.png]
TOM FORD Soleil Blanc Dry Oil Spray
Perfect for luxurious and lightweight application, this mist is lightly fragranced with TOM FORD Private Blend Soleil Blanc fragrance, our favorite après beach scent with notes of coco de mer accord, bergamot, and cardamom.
[section single_product=tom-ford-soleil-blanc-dry-oil-spray]
[section asset=6-oclock.png]
6:00 PM
You musn't miss savoring a sunset cocktail while in St. Barths, and the Eden Rock is the perfect perch from which to do so. This property is owned by the family of Pippa Middleton's fiancé and commands exceptional views overlooking St. Jean Bay. Star chef Jean-Georges Vongerichten has designed a cocktail menu for the Rock Bar, including Passion Fruit Planter's Punch. Mist on your fragrance and linger over the final rays of sunshine as they turn the ocean below into a field of glitter.
[section caption=Photo courtesy of http://www.mayas-stbarth.com/]
[section asset=9-oclock.png]
TOM FORD Winter Soleil Eye and Cheek Palette
This reflective ivory-and-gold-colored clutch is our evening essential. Each features four eye shadows, highlighter and blush in two color waves; sultry bronzed Warm and sweet incandescent Cool.
[section single_product=tom-ford-winter-soleil-eye-and-cheek-palette]
[section asset=9-oclock.png]
9:00 PM
To cap off a perfect day on the island, there could be no better conclusion than dinner at Maya's. This waterfront destination has been a favorite of locals and visitors alike for more than three decades. The chef-owner, Maya, can be found in the kitchen on most evenings and her menu changes daily with its focus on the freshest ingredients and sourcing local produce from the nearby island of Guadeloupe where she grew up. This was Drs. Sherber and Rad's wedding reception destination, and the picture on the Events page of their website shows them dancing during the party.
[section slider linklists=st-barths-itinerary]