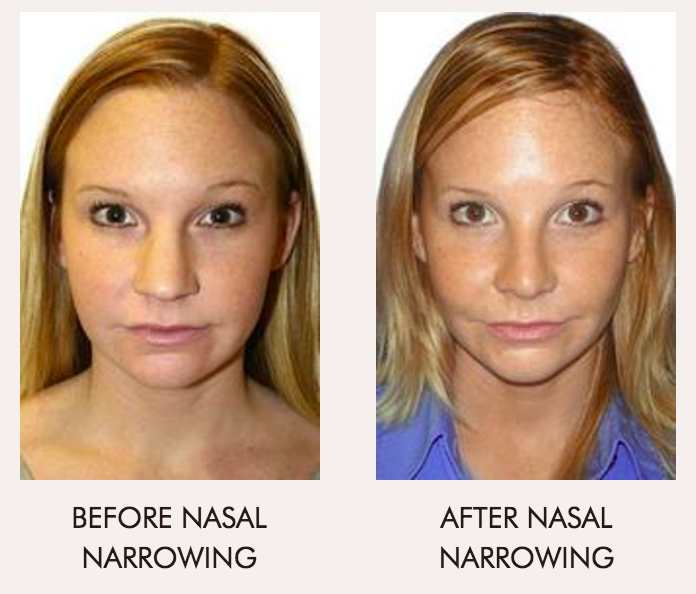 DR. RAD IS THE BEST RHINOPLASTY PLASTIC SURGEON IN DC
Rhinoplasty (or "nose job") is a popular plastic surgery among men and women of all ages. There are many benefits of rhinoplasty: in addition to reducing a hump or refining the tip, the results of rhinoplasty can improve your self-confidence and breathing.  When choosing a plastic surgeon, ensure that s/he is certified by the American Board of Plastic Surgery and s/he has the ability to perform rhinoplasty skillfully.  As such, credentials are important: Princeton and Duke educated and Johns Hopkins trained, Dr. Ariel Rad is Assistant Professor and former Director of Aesthetic Surgery at Johns Hopkins. Dr. Rad specializes in facial cosmetic surgery, particularly rhinoplasty, and Dr. Rad is considered one of the top rhinoplasty surgeons in Washington DC. Dr. Rad uses advanced rhinoplasty techniques designed to minimize down time and to achieve natural and balanced results.
WHICH RHINOPLASTY TECHNIQUE IS BEST?
Rhinoplasty is a life-improving procedure which, when done skillfully with a "closed" approach, results in an aesthetic shape, improved breathing, rapid recovery, invisible scars, minimal swelling, minimal down-time, and immediate improvements.  The "closed" approach requires exceptional artistic nuance and skill, and it is very different from the "open" approach which involves a visible scar, significant swelling and recovery due to unnecessary invasiveness.  In Washington, minimizing invasiveness is crucial, and Dr. Rad performs the "closed" approach to achieve natural, balanced results with a fraction of the recovery time as compared with the "open" technique.  
CAN RHINOPLASTY IMPROVE MY BREATHING?
About 80% of people have a deviated septum which impairs breathing, leads to sinus blockages or infections, and impairs sleep.  Over time, sleep loss can lead to fatigue, lack of concentration, poor work performance and health problems.  Rhinoplasty can significantly improve the airflow through the nose which can improve sleep and restfulness. Although rhinoplasty surgery can help you feel more confident about your appearance, it cannot improve self esteem. Dr. Rad does not accept patients that are seeking an extreme makeover or those that are trying to achieve the looks of another person.
WHAT RHINOPLASTY PROCEDURES ARE THERE?
During your consultation Dr. Rad will determine whether rhinoplasty surgery can meet your objectives.  Patients commonly seek to improve the following: 
- Dorsal Hump
- Bulbous/Ball Tip
- Drooping Tip
- Wide or Long Nose
- Hanging Columella
- Widened or Flared Nostrils
WHAT TO EXPECT
Dr. Rad uses an innovative "closed" technique with incisions made on the inside of the nostrils, hiding scars from view.  Dr. Rad takes cartilage from the septum which serves to straighten a deviated septum and also to provide material for improving nasal shape.  In certain cases, extra cartilage is required and may be borrowed from the ear or the rib. Controlled breakage of the nasal bones may be necessary for narrowing a wide nose. 
Your safety is Dr. Rad's top priority and Dr. Rad works directly with a board certified anesthesiologist and performs all surgeries in an accredited surgery center or hospital operating facility.  Recovery is outpatient and lasts approximately 5-7 days after which you can return to most activities as before.  Other surgeries can be performed at the same time as rhinoplasty, increasing cost-effectiveness and offering comprehensive results and shorter recovery times.
RECOVERY
Pain after surgery is rare, and down time lasts a week or less.  Although temporary nasal congestion is common, bruising and swelling are minimal and typically resolve within a few weeks.   Improvements in nasal shape and breathing are immediate and permanent.  Most patients are able to return to work and to social activities 1 week after surgery. 
SCHEDULING
For more information feel free to contact us at contact@sherberandrad.com or 202.517.7299.
Continue reading